Showers will start the work week, but Thanksgiving will be dry
Published: Nov. 18, 2023 at 10:39 PM CST
QUINCY (WGEM) - High pressure will slide to our east on Sunday, which will lead to southerly winds from the Gulf of Mexico and rising humidity. Along with this, clouds will increase throughout the day ahead of a low-pressure system and temperatures will run 7-10 degrees above normal - in the upper 50s. Sunday night, there will be overcast skies and towards sunrise on Monday, a few showers may start to infiltrate the region from the southwest. As Monday progresses, showers will envelop the region.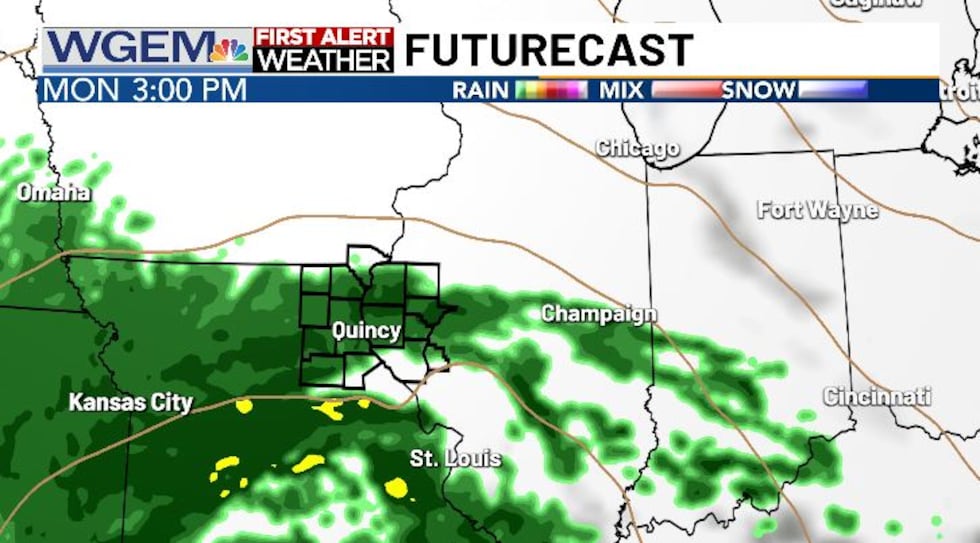 If you think November has been dry, you'd be right. In fact, Quincy has only seen a trace of rain since November 1st - that is less than 0.01″ of rain all month long! Luckily, with Monday's rain, everyone across the Tri-States will make headway on this month's rainfall deficit. Monday will be a raw day, with showers and steady rain dominating the day as temperatures struggle to get out of the mid 40s. More steady rain will continue through Monday evening, and gradually move out of the area from west-to-east during the early morning hours on Tuesday.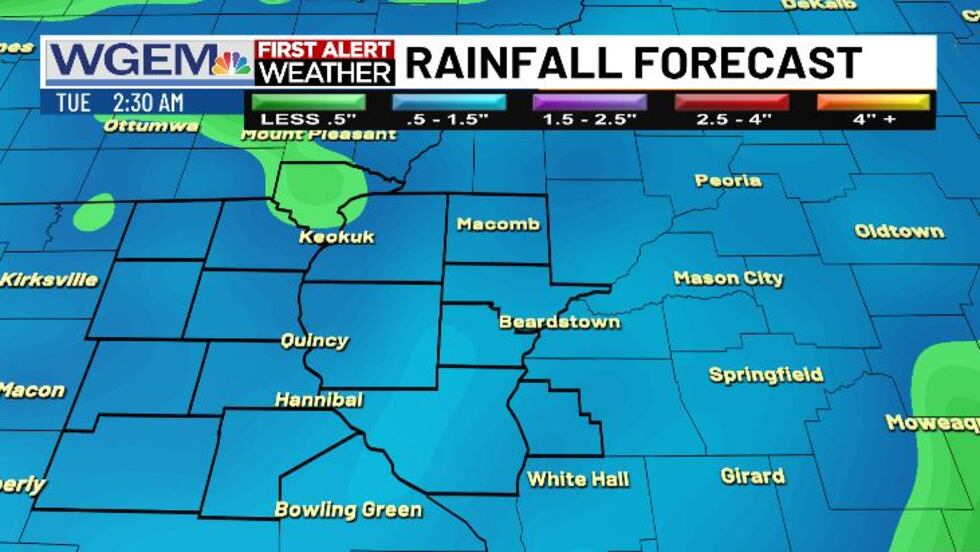 After all is said and done, a lot of places across the region will have seen more than a quarter of an inch of rain. In fact, the possibility of areas getting more than half an inch of rain is not out of the question.
Once Monday's storm system moves eastward, breezy conditions will ensue on Tuesday. Skies will clear out and temperatures will hold in the mid 40s during the day.
On Wednesday, abundant sunshine is likely, which will be perfect for Thanksgiving holiday travel.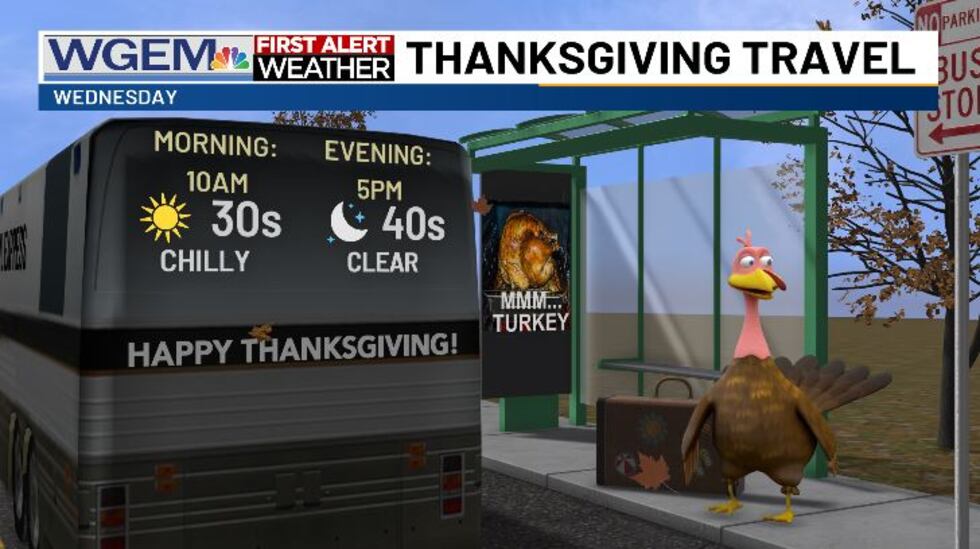 You'll need the jackets if you're planning to travel out of town on Wednesday, as temperatures in the morning will be in the 30s. During the afternoon, the Tri-States will top out near 45 degrees. If you're headed to Chicago, Wednesday's forecast is mainly sunny with highs in the low 40s, St. Louis will top out in the mid to upper 40s with radiant sunshine, and Kansas City will approach 50 with sunny skies.
If you'll be flying across the country on Wednesday, you may need an umbrella in New York City, as their forecast calls for the chance of showers with highs in the mid 50s. You'll want the shorts in Los Angeles, as they'll flirt with the upper 70s on Wednesday under mainly sunny skies.
For Thanksgiving across the Tri-states, expect a few clouds from time to time, with highs in the mid 40s. You'll need a coat when doing Black Friday shopping, as temperatures will dip a few degrees below freezing overnight Thursday. Clouds will increase late Thursday night, and on Black Friday, expect mainly cloudy skies with highs in the low 40s.
Generally cloudy skies are forecast for Saturday as even colder air moves in. Temperatures will struggle to make it out of the mid 30s during the day with overnight lows dipping into the teens for some.
Copyright 2023 WGEM. All rights reserved.