Published: Nov. 17, 2023 at 4:47 PM CST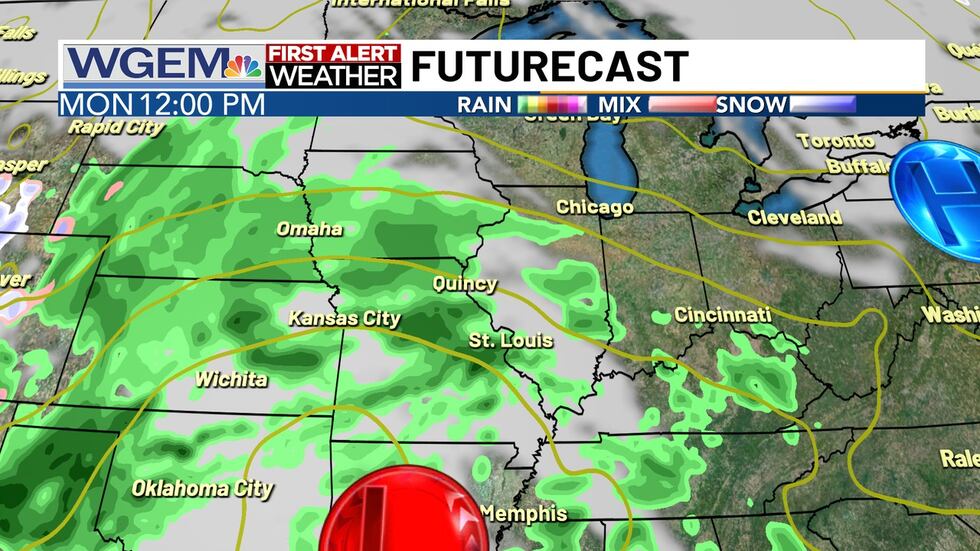 QUINCY (WGEM) - Well, the cold front pushed through the area and its wake, mostly clear skies is what you can expect from now through Saturday night. Both Saturday and Sunday high temperatures will top out in the upper 50s to near 60 degrees although it will be a chilly start to the day Saturday with temperatures down below or near the freezing mark both Saturday morning and Sunday morning. Things begin to get a little interesting on Sunday night, a wave of low pressure approaches southwest Missouri bringing with it really nice shot at some rain. The rain looks like it will envelop much of the area on Monday with a slow, steady rain. It is possible that we may see close to a half inch of rain Sunday night through Monday night. It looks as if the rain with exit the area by Tuesday around noon. Things become a little less clear after that. Tuesday we will see some blustery conditions developed Tuesday and continue into Tuesday night. The question beyond that is just how cold it is going to get. How far south is that freezing line going to drop. There is much ambiguity in the temperature forecast in the middle of next week.
Some forecast models really have temperatures tanking with high temperatures only in the mid 30s, while others have temperatures ranging in the mid 40s. Either way temperatures will be running below normal for this time of year. Our normal daytime high temperatures for the Thanksgiving Day timeframe are around 50 degrees.
Copyright 2023 WGEM. All rights reserved.